By
Patti Payne
Columnist, Puget Sound Business Journal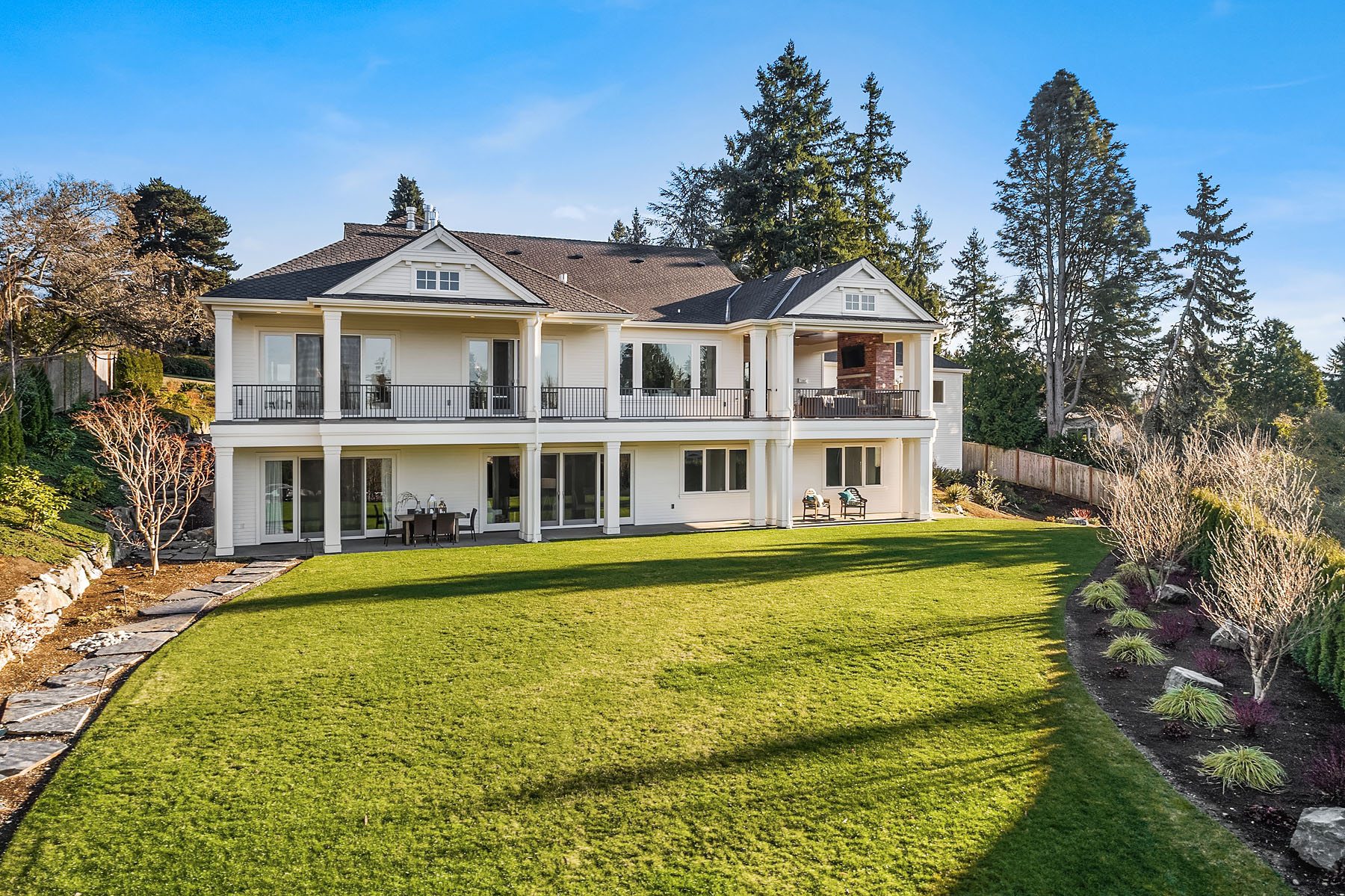 For the full article and to see images, visit PSBJ here
Max and Alison Long's peaceful, private west Bellevue estate at 1035 89th Ave N.E. is on the market for $4.69 million.
Max Long was with Microsoft for 19 years, most recently as corporate vice president of enterprise delivery. The couple thought this would be their forever home. But Max Long was hired by San Jose-based Adobe in 2017 as senior vice president of customer solutions, and so the Longs now live in California.
Windermere Broker Anna Riley has the listing, which she describes as the perfect space between modern and traditional.
The Bellevue home has an interesting history. It was built in 2015 by award-winning residential construction company BDR. Tax records indicate the home was sold to Layne Sapp in May 2015. Sapp had just sold his Hunts Point home to Seahawks Coach Pete Carroll.
Sapp customized the new west Bellevue estate with over-the top smart-house features but never moved in. In November 2015 he sold the house to the Longs.
The Longs barely were there two years with their two sons (now ages 15 and 21) before they moved to California.
The 6,700-square-foot manse has five bedrooms and six bathrooms. There are four fireplaces, two kitchens, a walk-in pantry, a master suite with its own fireplace, a wine cellar that holds more than 1,000 bottles, and a covered outdoor space with a fireplace, TV and barbecue area overlooking a half-acre backyard.
"It's a spectacular integration of indoor and outdoor living year round," says Riley. "The entire main floor is open, so you move through rooms defined by where you place furniture, not walls. And that incredible outdoor room, with heaters all over, and a fireplace and TV, makes it comfortable in all our seasons. It's meant for people who love the Northwest and want to be outside all year long."
Alison Long says she loved the feel of the house. It never seemed huge, but instead felt homey and warm and comfortable.
"We loved the location," Alison said. "We could walk to Medina Park with our dog, or walk in 15 minutes to Main Street or Bellevue Square. "
Max enjoyed the easy access to Seattle, Bellevue and Kirkland, but pointed out that the manse is hidden away and quiet.
The house looks understated from the outside "but the inside blows you away." He said it was the best house for entertaining they ever had.
The house looks like a rambler from the outside but has a big downstairs area, Alison said.
"When we had a Super Bowl party, our friends were all (on the main level) with us, and the boys had all their friends downstairs," she said.
She says the main kitchen was perfection. "I love to cook. I loved the work spaces where there was enough room for everyone to do their thing. And the huge marble work surfaces, too. Everyone hung out in the kitchen."