By 425 staff | March 3, 2017

Our region is experiencing an ever-expanding population, low inventory, soaring prices, and possible creeping interest rates — here's some expert advice on what to expect in 2017.
By Margo Greenman and Joanna Kresge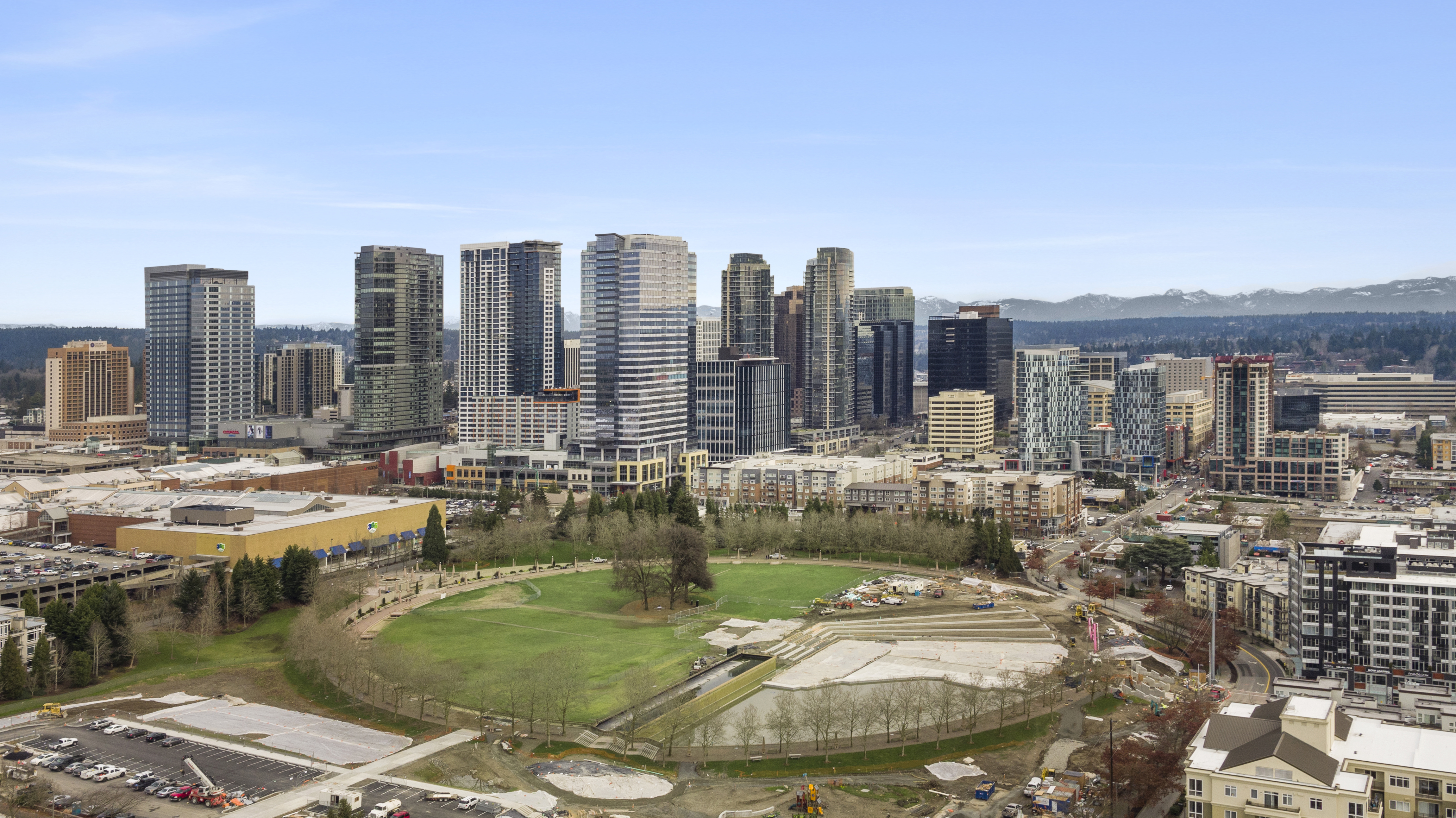 Prices are on the rise across the Eastside
"If you're trying to buy something for say, under $750,000, you're priced out of Bellevue entirely. But even in Snoqualmie Ridge right now, there's almost zero inventory. There's one little pocket of new construction that's in the final phase, and those start around $800,000 and go up from there, so the affordability thing is a huge issue." — Susan T. Jones, Windermere Real Estate managing broker, Bellevue West
"Supply is so limited that many households are not listing, as they can't find somewhere to buy. As far as prices are concerned, excessive demand suggests that homes are selling at or above asking price (assuming that the broker has priced the home correctly!)." — Matthew Gardner, Windermere Real Estate chief economist
"We have lots of reasons to suggest that 2017 will see continued moderate appreciation in housing. That said, nothing goes up forever, and it shouldn't." — Anna Riley, Windermere Realtor, Yarrow Bay
Long commutes make more affordable communities less desirable
"There are definitely people who won't even consider going too far north or east, but then some other folks, they move here and they don't have an option. Maybe the primary wage earner just decides he or she is just going to deal with traffic for an hour both ways just to get the affordable housing and schools. It depends on the person." — Don Weintraub, Windermere Real Estate broker, Bellevue West
"We are seeing many Eastside buyers choosing longer commutes, but this is due more to the hefty price of housing in core neighborhoods than to a desire to escape hustle and bustle." — Thadine Bak, Coldwell Banker Bain principal managing broker, Bellevue
For people coming here from the Bay Area, Vancouver, and other parts of the world, what does the Eastside market look like?
"If you go to California, their average sale price there in the Bay Area is over $1.2 million. If you go to Vancouver, B.C., it's over $1.4 million, so we look like a bargain to people from those areas. We're seeing a lot of technology people who could choose to work at Google in California or Google here, and they're coming here because they can spend $700,000 to $1 million and get a great house, rather than starting at $1.2 million down there and having a long commute." — Susan T. Jones
"Interest in Seattle and Eastside from Vancouver, the Bay Area, and China remains vibrant because of the bright economics and employment environment, easy access to the mountains and lakes, and our option-rich, rock solid schools. While it is raining outside, this is Seattle and the Eastside's time in the real estate sun." — Anna Riley
With such low inventory, what are some buyer alternatives to single-family homes?
"Condos will be popular among both first-timers and downsizers, but their options will be limited to resale units since there will be no major new condo projects coming online in 2017." — Thadine Bak
"As far as tiny homes are concerned, I am a big believer in this product type, and I hope to see increasing interest in cottage-style development. It would be very well received in the Eastside market." — Matthew Gardner
Tips for Buyers
"With mortgage rates having changed so much in the past few months, we're asking (buyers) to get qualified again so they know where exactly they stand. How much home they can afford now may be different than it was a few months ago, and (different) than it will be in a few months from now." — Thadine Bak
"My advice would be to buy as soon as you can if it's financially logical for you. If you wait until next year, prices will be higher — as will interest rates!" — Matthew Gardner
"In a market like this one, it's especially important to work with a seasoned agent that has both expertise and great neighborhood knowledge. Your home is typically your largest single investment, and in this market, good guidance is key to your success." — Anna Riley
"For sellers, the best time to sell is when the timing's right for them." — J. Lennox Scott
"(Get) yourself in position to be in the lead pack for the opportunity to get the individual home by getting not only pre-approved, but fully underwritten ahead of time. It's being in-tune — we have a fabulous mobile app, but being able to see the properties, get notifications when the properties come on the market, you're in that instant response mode, so you have your financing in place, you have your inspector to go with you at a moment's notice, and you're ready to react at the moment." — J. Lennox Scott
Tips for Sellers
"Smart homeowners who have considered moving are definitely considering this quarter as the time to list their homes. With interest rates predicted to continue their climb, some sellers may be faced with a smaller pool of qualified buyers if they wait too long to list." — Thadine Bak
"Sellers have never been in such a great position to get best price and terms, but still many are staying on the sidelines."
— George R. Moorhead
See the original 425 post here